---
What's Ubuntu Budgie?
Ubuntu Budgie is a proud official member of the Ubuntu family. We combine the simplicity and elegance of the Budgie interface to produce a traditional desktop orientated distro with a modern paradigm. Budgie is a desktop environment focused on having a clean and yet a powerful desktop without unnecessary bloat. To learn more about Budgie Desktop visit: Budgie Website
Fully functional out of the box, we include the best available Linux applications that makes you (our community) productive immediately. Backed by the powerful Debian derived Ubuntu repositories, customisation is just a 'point & click' away from allowing you to tailor the desktop to your way of working. Ubuntu Budgie comes with a collection of apps that enables you to work on everyday tasks and be productive. Ready to take the challenge?
Safe & easy web browser that protects your privacy.
Full-featured office productivity suite with Microsoft® Office compatibility

Music player & organiser.
Ubuntu Budgie Welcome Center
Ubuntu Budgie's Welcome Center – Learn and control your OS.
Email application that's easy to set up and customize – and it's loaded with great features!
Free, open source & cross-platform media player.
This is why you'll love Ubuntu Budgie
Pre-Configured
Yet Flexible
Using Ubuntu Budgie provides you with the freedom to run a complete, full-featured operating system, pre-configured with most, if not all, of the applications you will need for your daily computing – or to change anything about the way it looks, the way it works, or the applications it runs to suit your taste.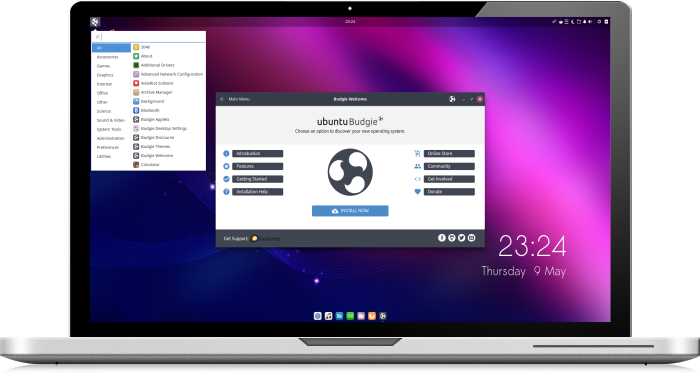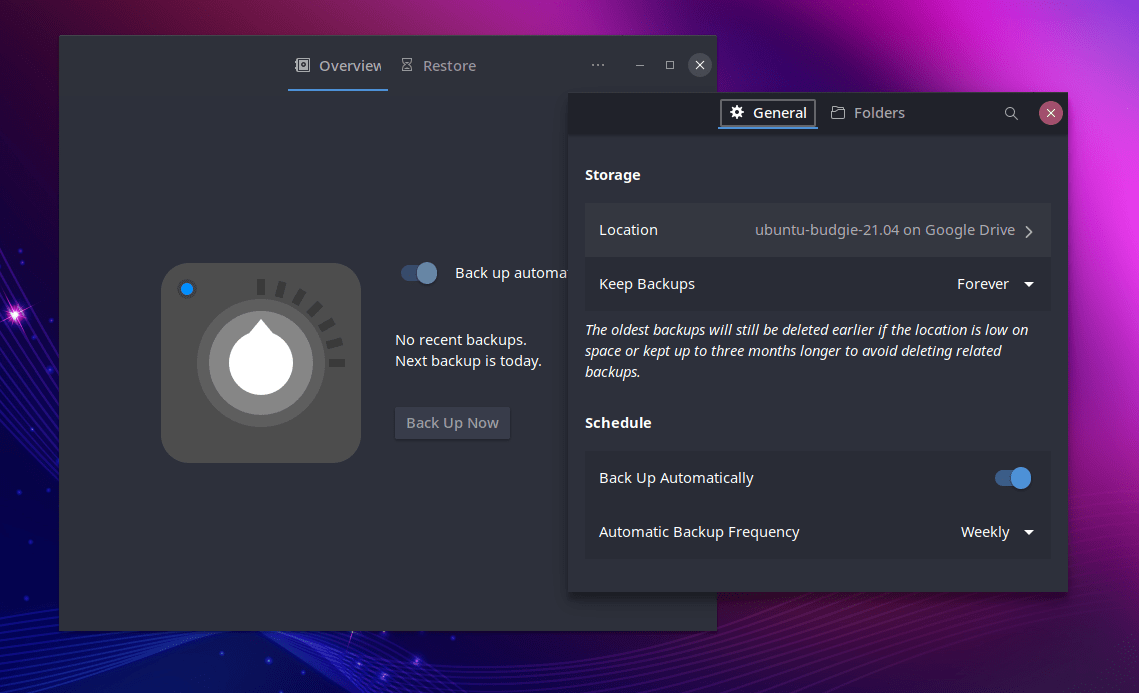 Built-In Security
You are in good hands
Ubuntu Budgie is designed with security in mind. Unlike operating systems that update only once a month, Ubuntu Budgie receives updates continuously. The updates include security patches for Ubuntu Budgie and all of its components. Security updates for all of its installed applications are also provided on the same schedule. This ensures that you have the latest protection for all of your computer's software, as soon as it's available!
Powerful Applications
Software for every need
While Budgie Desktop provides the essential user interface to control and use a computer, Ubuntu Budgie adds a collection of additional applications to turn your computer into a truly powerful workstation: from productivity to entertainment!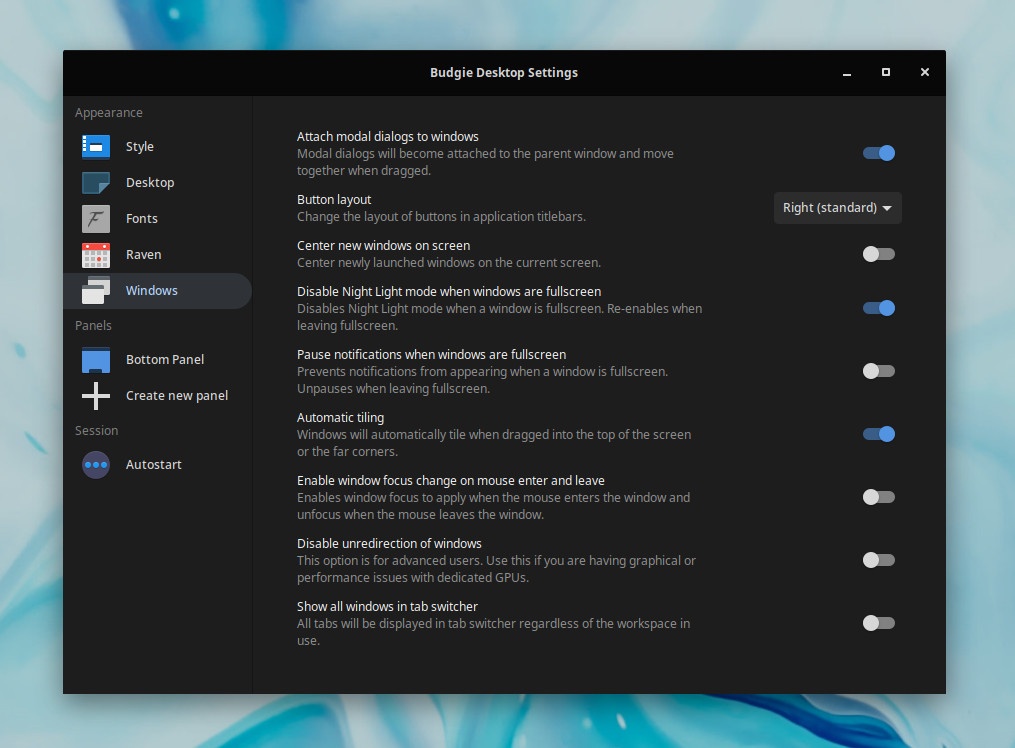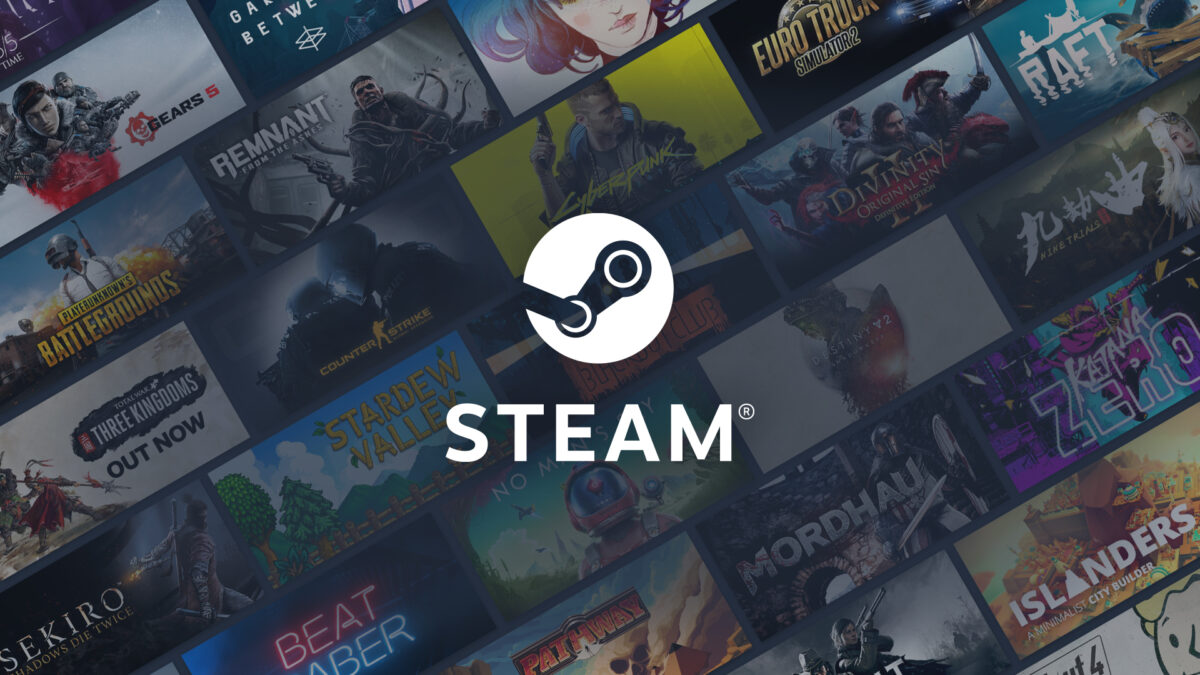 Gaming
Powered by Steam
In the last couple of years Linux has become a first class gaming platform thanks to the arrival of the Steam Platform on Linux. At the time of writing Steam has more than 2000 high quality indie and AAA titles ready for Ubuntu Budgie. While Steam is a major step forward for gaming on Linux, there are also many high quality and enjoyable Open Source games titles available for Ubuntu Budgie. It doesn't matter if you like flight simulators, motor racing, first person shooters, jump and run or card games, you'll find something to keep you entertained.
Easy Migrations
You'll feel quite at home
Connect your accounts, sync your calendars and download your favorite apps. Ubuntu Budgie is your very own Operating System!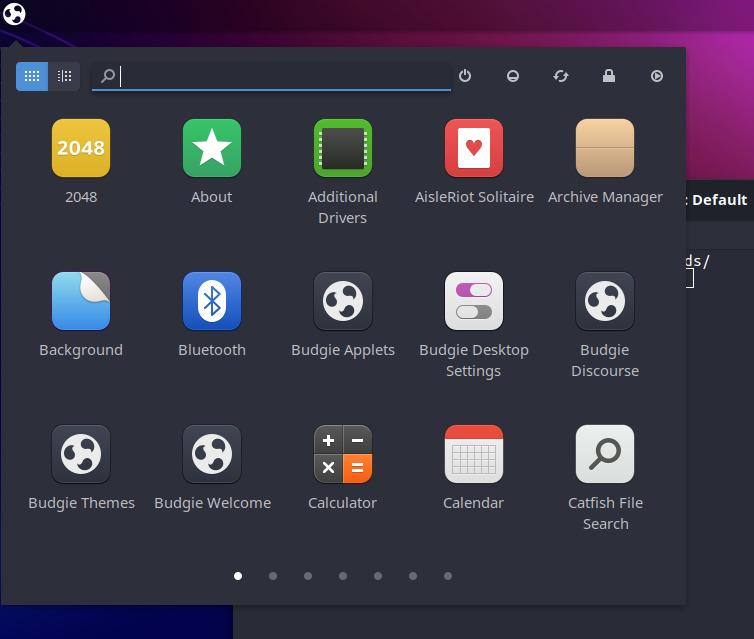 ---
Community Based
Hey you, welcome! How may we help you?
We are based on Ubuntu and share the same massive community. Ask for help, discover new apps and meet new friends! Join us 🙂