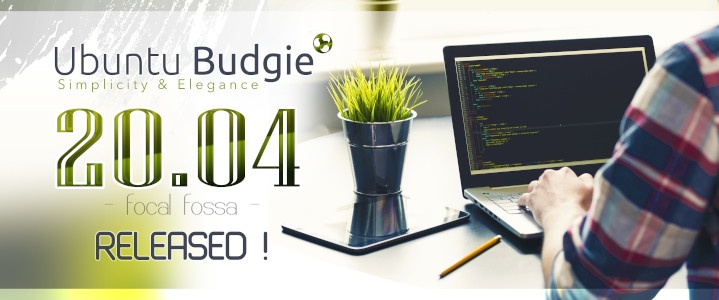 We are pleased to announce the release of the next version of our distro, the second 20.04 LTS point release.
The LTS version is supported for 3 years while the regular releases are supported for 9 months.
The new release rolls-up various fixes and optimizations that have been released since the 20.04.1 release in August:
The kernel found in 20.10 has been backported to 20.04.2. This is part of the Hardware-Enablement-Stack release. 20.04(.1) users are automatically upgraded to the HWE (see later).
Budgie Welcome updates include lots more translation updates.
Budgie Desktop updates include :

Allow non-xkb layouts to appear and chosen in the keyboard applet (LP: #1902317)
Display spotify cover-art (LP: #1895720)
Fix broken chrome-based notifications (LP: #1895697)

Budgie Extras updates include:

Previews – resolve refreshing when there are no windows such as showtime/weathershow on the desktop
Previews – display previews for apps like libreoffice that change their class name after opening
Previews – fix crash when windows are closed whilst displaying previews
Layouts – fix potential crash condition when nemo is hiding its menu but the global menu was expecting it
Countdown – display correctly on vertical panels
Dropby – ensure dropby displays and works for two or more users on the same machine
Brightness Controller – Brightness control slider now works under GNOME 3.36
Shuffler Control – fixed incorrect label display for CTRL+ALT+1
Network applet – sort VPN list in alphabetical order
Latest translations

Brand new Mojave makeover in Budgie Themes & Layouts
Bug fixes to applets

budgie-sys-monitor,
indicator sysmonitor,
budgie-screenshot-applet,
budgie-pixelsaver-applet,
budgie-haste-applet,
budgie-cpufreq-applet,
budgie-calendar-applet,
budge-browser-profile-applet,

Brand new applets:

budgie-clipboard-applet
budgie-analogue-applet
We also inherits hundreds of stability, bug-fixes and optimizations made to the underlying Ubuntu repositories. Many thanks to all the volunteers, Debian & Ubuntu maintainers and Canonical employees who have done such a sterling job packaging the changes that many more developers from all over the world have resolved. The power of FOSS that we are all proud to be part of.
You can read more about 20.04 via our Release Notes
Download links and installation guide are provided. As always – do check the md256sum hash value of the downloaded ISO – this really does help you get on with a flying start for your install.
Remember, upgrades to the latest version of Ubuntu are entirely free of charge.
We recommend that all users read the the Ubuntu 20.04 Release Notes, which document caveats and workarounds for known issues affecting all flavours including Ubuntu Budgie.
HWE
The Ubuntu LTS enablement (also called HWE or Hardware Enablement) stack provides newer kernel support for existing Ubuntu LTS releases. This enablement stack will be installed automatically as part of your regular updates if you first installed from 20.04 or 20.04.1.
Support
HELP SHAPE UBUNTU
If you would like to help shape Ubuntu, take a look at the list of ways you can participate at:
http://www.ubuntu.com/community/get-involved
---
Thank you all for your continued support – spread the news!
David, Ubuntu Budgie Project Leader.