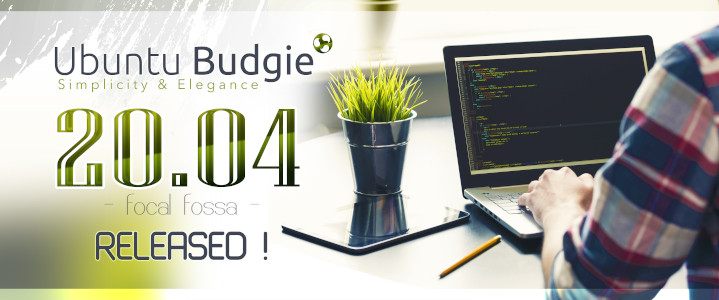 We are pleased to announce the release of the next version of our distro, our second Long Term Support (LTS) release as an official flavor of the Ubuntu family.
The LTS version is supported for 3 years while the regular releases are supported for 9 months.
This release is all thanks to our volunteer and dedicated Ubuntu Budgie team together with you, our community supporting us in all sorts of ways since our first release in 2016.
The new release rolls-up various developments, fixes and optimizations that have been released since the 18.04 LTS release in April 2018:
Stylish menu applet as the default
budgie based network manager applet as the default
Window Shuffler – animations, faster, keyboard friendly tiling CTRL+ALT+keypad numbers; The currently focussed window can be now tiled to each corner, side to side or maximized/unmaximized all from the keyboard. Give it a try (enable via Menu – Shuffler control).
Desktop Layouts – choose your default desktop layout with one click
4K resolution friendly budgie desktop and budgie applet support
GNOME Firmware and Drawing are new default applications
Ubuntu Budgie Team Wallpapers for 20.04 – there was a community contest to choose its favourite wallpapers – and the community certainly contributed amazing desktop images. I hope you like them. We will next run a community contest for the 22.04 LTS
All our backport packages have now been rebuilt for 20.04 – look out for nemo-share and nemo-dropbox and also skippy-xd is available through backports.
Firefox is the default browser.
Catfish file and text search is now a default install
The community has requested Files (Nautilus) to be switched to Files (Nemo) – so welcome back split screen and other goodies. Tip – press Alt or right-click the toolbar to show the Menu for preferences etc.
budgie-nemo integration – right click options for changing the background, launch budgie-desktop-settings and catfish file & text search. Nemo folder-color is unfortunately not available in the repositories, so it has been dropped.
QogirBudgie from the fiendishly clever themer vinceliuice – so three of the best themes are now default in budgie-desktop-settings (Arc, Pocillo and QogirBudgie)
As the community has requested, Plank dock has now been switched to the bottom of the screen, is transparent and has the bounce animations by default
Lots and lots of new desktop customisations and applets.
We also inherits hundreds of stability, bug-fixes and optimizations made to the underlying Ubuntu repositories. Many thanks to all the volunteers, Debian & Ubuntu maintainers and Canonical employees who have done such a sterling job packaging the changes that many more developers from all over the world have resolved. The power of FOSS that we are all proud to be part of.
You can read more about 20.04 via our release notes.
Download links and installation guide are provided. As always – do check the md5sum hash value of the downloaded ISO – this really does help you get on with a flying start for your install.
As always, upgrades to the latest version of Ubuntu are entirely free of charge.
We recommend that all users read the the Ubuntu 20.04 release notes, which document caveats and workarounds for known issues affecting all flavours including Ubuntu Budgie. They are available at:
If you have a question, or if you think you may have found a bug but aren't sure, you can try asking in any of the following places:
HELP SHAPE UBUNTU
If you would like to help shape Ubuntu, take a look at the list of ways you can participate at:
http://www.ubuntu.com/community/get-involved
---
Thank you all for your continued support – spread the news!
David, Ubuntu Budgie Project Leader.